cardiostrong Elliptical Crosstrainer EX60 Touch
Item number
CST-EX60-TOUCH
Sport-Tiedje Expert Review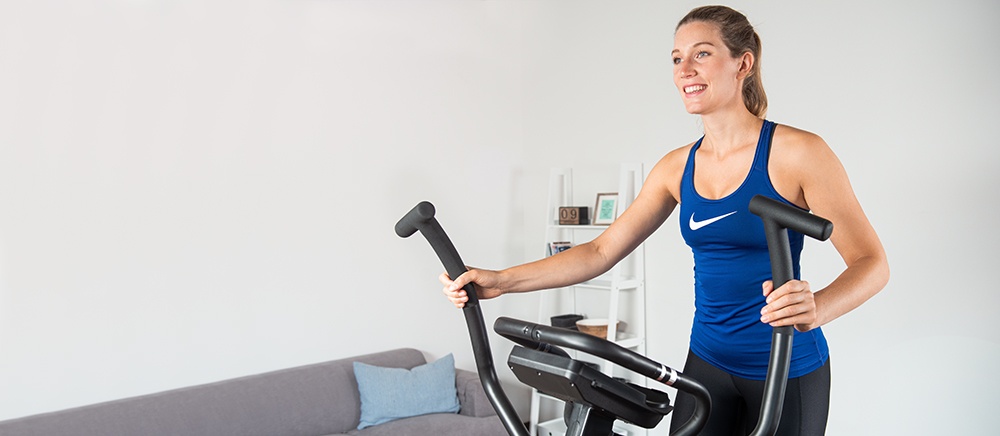 cardiostrong EX60 Touch Cross Trainer
Award-winning cross trainer with entertainment upgrade
Best quality of movement in its class

thanks to two flywheels at the front and back

Advanced 7-inch touchscreen console

Very easy to use, wide range of programmes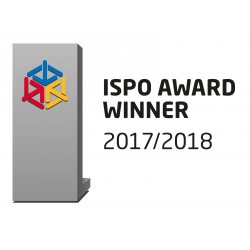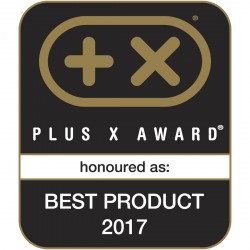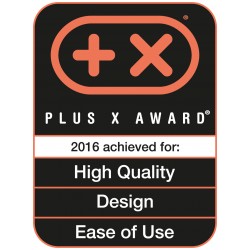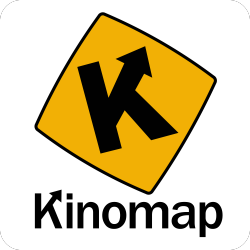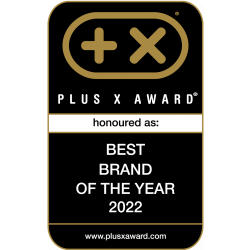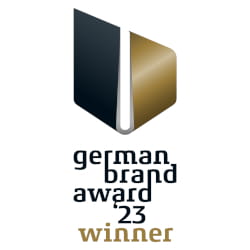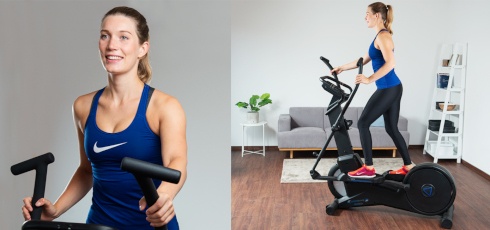 Excellent movement that is gentle on the joints
Unlike many other cross trainers, the cardiostrong EX60 Touch has two flywheels. This ensures particularly smooth movement. In addition to the flat elliptical movement, it also features a low step through. So getting on and off is very easy. The device also has foot plates with tried and tested Cushion Pads for excellent shock absorption.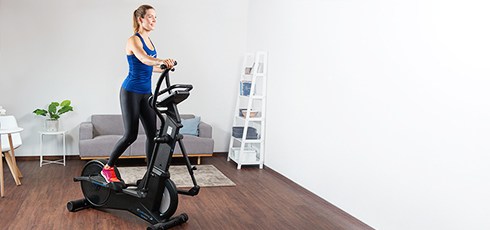 Minimal dimensions
Despite its brilliant movement system, the cardiostrong EX60 Touch does not take up much floor space. With a length of only 1.26 m, it is shorter than many other cross trainers. This makes it ideal for smaller living spaces. The cross trainer is also very low, so even a low ceiling height is not a problem.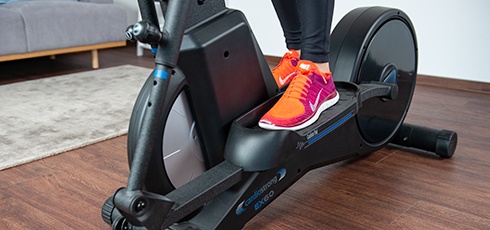 Adapts perfectly to the user's body size
Training equipment for the whole family: many features can be individually adjusted, for example, the 3-way horizontally-adjustable foot plates or 4-way vertically-adjustable pendulum arms.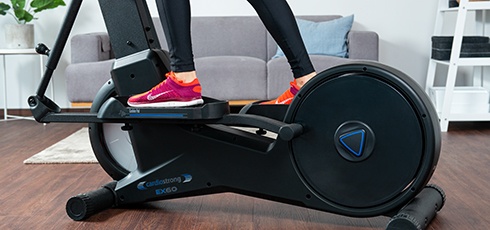 Sophisticated braking system
The star feature of the resistance system is a maintenance-free magnetic brake that does not wear out. The resistance is controlled precisely via the training computer. Each programme offers 16 resistance levels. The performance range goes from gentle rehab exercises to intensive cardio training.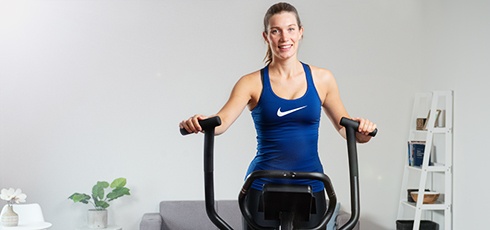 High load-bearing capacity and longevity
Especially careful workmanship means all parts are perfectly designed. Thanks to the frictionless magnetic braking system, there is no wear and tear on the components involved. The solid frame ensures maximum stability and safety, even with frequent and intensive loads. The cardiostrong EX60 Touch Cross Trainer stays forever young!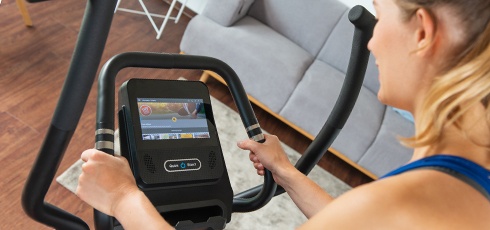 Console with a special touch
The EX60's 7-inch touchscreen console offers you maximum ease of use and a variety of programmes, as well as great apps for variety during your training session. Access popular applications such as Netflix, YouTube, Spotify and Kinomap to give your workout the full package of entertainment, effectiveness and fun!
---
Product details: cardiostrong Elliptical Crosstrainer EX60 Touch
Navigate with the touchscreen console: Entertainment functions, fitness apps and easy to use
Pre-installed apps: Netflix, Spotify, youtube, Chrome, iroute and Kinomap (Access codes can be found in our accessory section)
Sturdy construction, modern movement concept, and comfortable training
Excellent movement quality thanks to 2 flywheels with a minimum set-up space
2x balance masses (Front: 9kg high speed. Back: 12 kg) for a very smooth movement
Perfectly adapatable to the height:

Triple adjustable treads
Adjustable handle bars

Pedals: cushioned for joint-friendly comfort
Frame: solid steel with hard-wearing premium powder coating
Handlebars: multigrip with 4 height adjustments and horizontal handle for more intensive demand of the back
Low access height / deep step-through
Two grip possibilities: pendulum rods and stationary handles with pulse sensors, which surrounds the cockpit
69 training programmes in total:

60 predefined programmes
4 heart rate programmes: 55 % | 75 % | 90 % of maximum heart rate or freely selectable target heart rate
3 manual target programmes: time | distance | calories (values count down until target is reached)
1 constant watt programme (resistance level is changed depending on cadence to maintain the selected resistance power)
1 quick-start programme (all values count up)
Kinomap (pre-installed) provides additional training options

Dimensions; L: 144cm | W: 81cm | H: 162cm
Max. user weight: 136 kg
Dimensions set-up - cardiostrong Elliptical Crosstrainer EX60 Touch: (L) 126 cm x (W) 53 cm x (H) 162 cm

Technical information:

Braking system: electronically adjustable magnetic brake
Output: 30 - 400 W (

adjustable in increments starting from

5 Watt)

RPM-independent resistance control

Balance mass according to the standard of Tiedje: 21 kg

---

When you compare the products, please mind that some manufacturers define differently the balance mass of their crosstrainers. Therefore, the indications can vary among each other. Besides the weights of flywheel, pulley, and caryying wheel respectively cross and blank discs (levelling discs), the indications of balance mass of some manufacturers consider additionally the weights of pedal arms, handle bars, and other parts. This is dubious in our opinion. We define the balance mass as "total weight of flywheel, pulley, carrying wheel respectively cross and blanc discs", which form the rear balance unit.

Balance mass according to the manufacturer: 0 kg

Balance mass according to the standard of Tiedje: 21 kg, of it

Flywheel: 21 kg
Pulley: Not specified by the manufacturer
Carrying wheel: Not specified by the manufacturer
Cross joint and round blank: Not specified by the manufacturer

Aspects which are not included in valuation according to the standard of Tiedje:

Grip bars (R+L): Not specified by the manufacturer
Pedal arm (R+L): Not specified by the manufacturer
Other parts: 9 kg

---

Stride length: 40 cm
Stride height: 17 cm
Stride width: 18 cm
Adjustable footplates, ball-bearing mounted joints
Max. distance to floor: 43 cm

Computer:

Resistance levels

: 16
Display:

duration,

distance,

speed,

watts,

RPM

,

calories,

heart rate

Exercise programs in total: 69

, of which

custom: 1,

heart rate controlled: 4

User memory: 4

Features:

Heart rate measurement:

hand pulse sensors

+ chest strap (sold separately)
Chest strap for telemetric heart rate measurement sold separately

Power supply: mains adaptor

Extras: transport wheels, drinking bottle holder
---
Description: cardiostrong Elliptical Crosstrainer EX60 Touch
The cardiostrong EX60 Touch Cross Trainer
The cardiostrong EX60 Touch Cross Trainer stands for high stability, excellent quality of movement, chic design and great comfort. Thanks to its compact design, the space-saving EX60 can be stored in practically any living room. With its two flywheels at the front and back, the cross trainer sets new standards in its class in terms of movement quality, and offers a great training experience in the smallest of spaces. The elegant black frame with hardwearing powder coating also gives the EX60 Touch a stylish look.
Adjustable depending on body size
This cross trainer is really something for the whole family or for several people in the same household. This is primarily thanks to the individual adjustability in almost all areas, for example the foot plates, which have 3 horizontal positions, and the pendulum arms with 4 vertical positions. This means that everyone can enjoy ergonomic training, and different types of movement and running styles can also be imitated. Make your training varied!
Good motion all around
The advantage of cross trainers with a rear flywheel mass is that they take up less room. But this can come at the expense of movement: the movement ellipse is a little higher. This is not the case with the cardiostrong EX60 Touch Cross Trainer! Thanks to the special design of the joints in the front section of the training equipment, the movement ellipse can stay flatter than with conventional machines. A second balance mass is built-in at the front to make the movement very smooth. In addition, the step through height is very low. This gives it two decisive advantages: getting on is easier and the height you exercise at is lower.
It also features a sophisticated braking system with a maintenance-free magnetic brake that won't wear out. It lets you do intensive endurance training as well as gentle rehabilitation exercise. The foot plates on the cardiostrong fitness equipment feature tried and tested cushioning pads that provide excellent shock absorption. And it also has a special feature at the end of the handlebars: horizontal handles have been mounted. When you use these as you exercise, your back gets better training throughout the session.
The test winner with an advanced Touch Console
The EX60 Cross Trainer is one of our most popular models. We have now improved and modernised the EX60 by equipping it with a touch console. First of all, the touch console is much more convenient to use: it makes it quicker and easier to select settings, and the values displayed during the workout look nicer. It features four user memories: each user's settings are saved so that everyone can create their own training programme.
Console with entertainment functions
The cardiostrong EX60 Touch's 7-inch touchscreen console has six popular apps pre-installed: Netflix, Spotify, YouTube, Google Chrome, iRoute and Kinomap. With YouTube and Netflix, you can be entertained by videos and films, with Spotify you can train to the sound of your own playlists and surf the Internet with Chrome. Since you do not actually set your foot down when using the cross trainer, there is almost no wobbling of the monitor and you could even read.
Two great training apps
The popular Kinomap training app is pre-installed on the console. This offers you some varied functions (and the number is growing!). For example, you can film your real routes and share them with other Kinomap users, who can then train with videos of these routes. An ingenious feature: the training resistance adapts to the type of route. If you virtually climb a mountain, you will feel it in your legs too. This gives your cross trainer workout a particularly realistic feeling. Some training programmes last several weeks, with multi-player competitions several times a day and much more. The app is added to regularly and is really fun. With the second training app – iRoute – you can follow routes on Google Maps.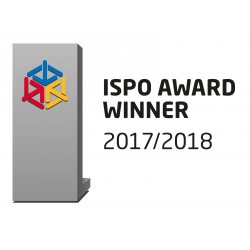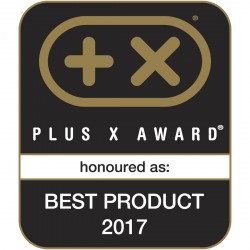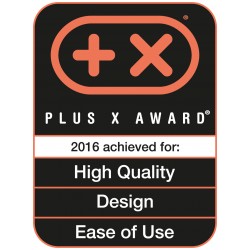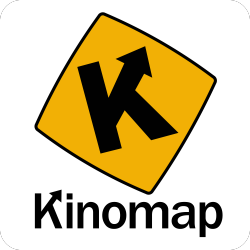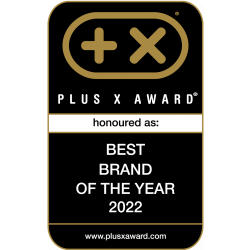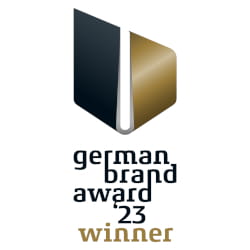 ---
Warranty conditions: cardiostrong Elliptical Crosstrainer EX60 Touch
For further information on the warranty, please refer to the manufacturer's terms of warranty. The manufacturer's warranty is an extra service and does not affect your statutory rights.
| Manufacturer's warranty | Frame | Full warranty |
| --- | --- | --- |
| Home use | 30 years | 24 months |
---
cardiostrong Elliptical Crosstrainer EX60 Touch Test & Evaluations
4.83 of 5 Stars
(46 Customer ratings)
Sport-Tiedje Expert Review
---
---
---
cardiostrong Elliptical Crosstrainer EX60 Touch Accessories
---
Bestsellers of the last 30 days from the category Crosstrainer
---
Sport-Tiedje puts each fitness equipment through its paces. Then our team of sports scientists, serious athletes, and service technicians of many years of experience evaluate the products of different categories. Compare easily the products using the Sport-Tiedje expert review and find your appropriate equipment.