Taurus punching bag Angle Bag black
Sport-Tiedje Expert Review
Product details: Taurus punching bag Angle Bag black
With round elements - ideal for exercising uppercuts
Incl. hanging straps
Made of durable PU synthetic leather
The diameter refers to the round element. The Taurus punching bag Angle Bag has a diameter of 28 cm at the lower end.
Product is very similar to the photo! The Taurus punching bag Angle Bag black will be delivered in black design.
Suitable for beginners , leisure sports , ambitious athletes
Possible uses: workout and fitness boxing
Material: artificial leather - PU
The punching bag comes filled
Height: 101 cm
Diameter: 45 cm
Weight: approximately 35 kg
---
Description: Taurus punching bag Angle Bag black
The Taurus punching bag Angle Bag offers a more varied workout thanks to its special shape than it is possible with traditional punching bags. The curves of the Taurus punching bag Angle Bag are ideal for exercising uppercuts.

The soft textile filling of the Taurus Angle Bag absorbs punches very well and protects your hands from injuries. Thanks to the black-red design with precious Taurus imprint, the Taurus punching bag is an eyecatcher at home. The Uppercut Bag is completely delivered incl. hanging straps.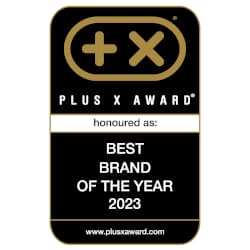 ---
Warranty conditions: Taurus punching bag Angle Bag black
The guarantee is valid in terms of the general statutory provisions for the end user.
---
Taurus punching bag Angle Bag black Test & Evaluations
5 of 5 Stars
(1 Customer rating)
Sport-Tiedje Expert Review
---
---
---
Taurus punching bag Angle Bag black Accessories

---
Sport-Tiedje puts each fitness equipment through its paces. Then our team of sports scientists, serious athletes, and service technicians of many years of experience evaluate the products of different categories. Compare easily the products using the Sport-Tiedje expert review and find your appropriate equipment.