Stil-Fit cable pull Essence
Sport-Tiedje Expert Review
Product details: Stil-Fit cable pull Essence
Elegant design – Highest level of functionality
Dual cable pulley with a weight block
Weight block:

2.5 kg starting weight
15 weight plates, 5 kg each
Four weight plates, 2.5 kg each

Installation dimension (ceiling height): 212 cm height
Can be mounted on a wall
Pivoted pull elements – infinitely variable
High-quality mirror front – glued on wood for increased rupture safety
Effective whole body training with this high-quality cable pull machine
Includes the accessories:

Ball-bearing wooden handles with leather loops
Training handbook with exercises

Dimensions set-up - Stil-Fit cable pull Essence: (L) 32 cm x (W) 126 cm x (H) 212 cm

---
Description: Stil-Fit cable pull Essence
The precious design of the Stil-Fit cable pull Essence adapts ideally in each room and is a real eyecatcher. The small base with a width of 140 cm and a depth of 30 cm takes only small space and can be placed at almost any wall and be mounted.

The mirror front is directly glued to a wooden board, whereas it is made hard-wearing and takes smaller hits without the risk of glass breakage. Mirror fronts are an important aspect at gyms. Choosing the Stil-Fit cable pull Essence, you transmit this experience to your home.

Cable pull training is one of the most effective and most varied types of training. You can do a special strength training and strengthen the surrounding supporting muscles at the same time. Due to the free cable pulls, you trains simultaneously several muscle parts and not only isolated muscles when doing guided exercises. The pull elements are pivotable and hence very practical in everyday training - so you can use the full range of motion. The height adjustment of the cable pulls is practical as well and very easy. The weight block has a total weight of 87.5 kg and is divided in 15 weight plates with 5 kg each and four weight plates with 2.5 kg each (the starting weight of 2.5 kg is added). Thanks to the small increments at the beginning, you can even do mobilisation exercises with a low weight, which is very interesting for rehab training.

The Stil-Fit cable pull Essence can be individually adapted to an existing or new room concept thanks to the small base of 140 cm x 30 cm and the elegant design. Either several machine one after the other, directly on the wall or as part of the fitted wardrobe – there are no limits to imagination.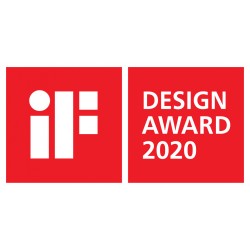 ---
Warranty conditions: Stil-Fit cable pull Essence
For further information on the warranty, please refer to the manufacturer's terms of warranty. The manufacturer's warranty is an extra service and does not affect your statutory rights.
| Manufacturer's warranty | Full warranty |
| --- | --- |
| Home use | 24 months |
| Semiprofessional use | 12 months |
---
Stil-Fit cable pull Essence Test & Evaluations
0 of 5 Stars
(0 Customer ratings)
Sport-Tiedje Expert Review
---
---
Write the first rating!
---
Stil-Fit cable pull Essence Accessories
---
Bestsellers of the last 30 days from the category Cable Pull
---
Sport-Tiedje puts each fitness equipment through its paces. Then our team of sports scientists, serious athletes, and service technicians of many years of experience evaluate the products of different categories. Compare easily the products using the Sport-Tiedje expert review and find your appropriate equipment.